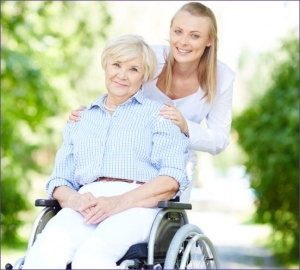 Aside from our spectacular nursing home department, Harborview Rehab & Care Center located at 432 Maple Ave in Doylestown PA has the ability to provide On-Site Services such as Bed Side Dialysis, Tracheotomy, Respiratory Rehabilitation, IV Antibiotic Therapy, Restorative Nursing, Joint Replacement Therapy, Prosthetic Training, Cardiac Hospice Care, and Bladder/Bowel Retraining.
We know that the thought of all of these services can sound nerve wrecking, but rest a sure while you are under the care and supervision of our licensed and trained staff members for your Dialysis Doylestown, your fears and doubts will dissipate.
Harborview Rehab For Dialysis Doylestown
Bedside hemodialysis (dialysis) is for patients with acute or chronic renal failure or insufficiency. You will typically dialyze five days a week for approximately 2½ hours at a time. This shorter and more frequent dialysis is gentler on the body, improves health, and improves quality of life.
You will receive the best treatments of Dialysis Doylestown when you join our family at Harborview Rehab and Care Center. Our compassionate team understands the fears and concerns of everyone involved including family members. We try to keep every one in the loop as much as possible so nothing is lost in translation.
Get Skilled Nursing For Dialysis Care Near Doylestown, PA
Our mission at Harborview Rehab and Care Center for our department for Dialysis Doylestown is to make the recipient as comfort and at ease as possible.
The better relaxed one is the easier the treatments become. We provide excellent care for you or your loved one not only during treatment but before and after as well. Give us a call at (215) 345-1452 today to learn more about our forms of Dialysis treatments.
Dialysis Doylestown has a high success rate. Those on Dialysis will live a full quality of life. Typically, once you are diagnosed with renal failure you are encouraged to start Dialysis ASAP. This process can be difficult to handle, especially trying to locate the proper facility that accepts your insurance, and also will handle your situation with the proper respect and care you deserve.
Harborview Rehab and Care Center in Doylestown is the facility that does that for you.
For Dialysis Services In Doylestown, PA – Schedule A Tour Today
We will help you when it comes to referrals and also if for some reason the insurance does not cover all we will direct you to our billing department to discuss your options. We believe care and treatments are the number one priority once you give a call and join our family.
If this is something you are interested in learning more about or if you know someone who will be in need of Dialysis Doylestown, give us a call at (215) 345-1452 to speak to one of our staff members. Our welcoming and well-informed representatives will help guide you through the process and answer any questions on our provided services that you may have.
They will be able to answer your questions. Also while you have them on the phone, do not forget to ask about scheduling a tour of the grounds. This way you will be able to get a first hand experience of the facility and meet those that will be working with you and possibly meet others that are in a similar situation as yourself.
If you're searching for Skilled Nursing Care Doylestown, choose Harborview Rehab for the most comprehensive and compassionate care.
Why Choose Harborview Rehabilitation Care Center?
The mission of Harborview Rehabilitation and Care Center Doylestown is to provide high quality care to the local and extended community with excellence, compassion, and competence.
We can answer questions you may have, offer info on insurance participation and help you to schedule an appointment. Harborview Rehabilitation and Care Center participates in Medicaid programs as well.
You can also schedule a tour of our full facilities, and meet our staff and residents, via our website or via phone!
Our Onsite Services Include:
Bed Side Dialysis

Tracheotomy

Respiratory Rehabilitation
IV Antibiotic Therapy

Joint Replacement

Restorative Nursing
Prosthetic Training

Cardiac Hospice Care

Bladder/Bowel Retraining
SCHEDULE A TOUR
Use the form below or call 215-345-1452 to schedule a tour at Harborview Rehab & Care at Doylestown to meet our caring staff and see all that we have to offer.
Harborview Rehab & Care
432 Maple Avenue
Doylestown, PA 18901
215-345-1452
215-345-6816