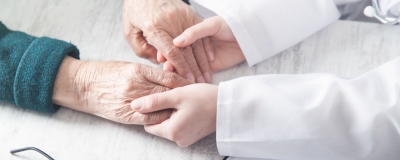 If you're currently trying to find an assisted living location that supplies amazing Dialysis in New Hope for a loved one who's fragile and requires this service, you need to look into Harborview Rehab & Care Center Doylestown first!
We're well-known and respected throughout the region as the go-to facility for this type of invaluable treatment, in addition to great overall care! We come to help those needing this type of treatment with navigating their lives through the use of our advanced Dialysis Center!
On top of that, we offer an atmosphere that's restorative, immaculate, inclusive, and inviting, along with a dedicated staff who are trained in the most current of techniques and procedures!
Harborview Rehab For Dialysis In New Hope, PA
At Harborview Doylestown, we realize that the quality of care our Dialysis in New Hope patients receive has everything to do with the overall quality of their lives; however, having to leave their familiar surroundings in which they reside several times a week combined with the number of hours needed for the treatment to be completed, not to mention those times when the weather is less than stellar, can greatly affect one's overall level of wellness!
By being able to offer our residents this imperative service on-site, it helps to make our residents' health issues a little lighter and easier because of it being so much more convenient! It brings us great joy to be able to deliver this service in our comfortable, controlled, and stress-free setting, enabling those requiring dialysis care to live better!
Furthermore, we also offer tracheotomy care, respiratory rehabilitation, IV antibiotic therapy, restorative nursing, prosthetic services, and joint replacement therapy, among others! Our welcoming and well-informed representatives will help guide you through the process and answer any questions on our provided services that you may have.
Amenities Found At Harborview Doylestown Rehab Care Center In Pennsylvania
As far as other aspects of our facility go, we provide all of our residents with the option of either a private or semi-private suite that's spacious, bright, and comes with its own easily accessible bathroom! Our suites have a setting that's highly conducive to relaxing, watching TV, reading, listening to music, or working on a much-loved craft!
On top of that, our facility has an attractive dining room where delicious meals are prepared and enjoyed! If your family member has any dietary restrictions, it's no problem for us to work within those important parameters!
In addition, Harborview Doylestown has a monthly recreational calendar that's filled with fun and interesting activities! It includes such choices as Bingo, coffee socials, movies, sing-alongs, book club, and even arts and crafts! Such functions also offer plenty of opportunities to meet other residents and develop wonderful friendships over time!
Together, your family member can have meaningful conversations about topics such as similar life experiences, favorite music and movies from days gone by, and common hobbies and interests!
For Dialysis in New Hope, PA – Schedule A Tour Today
If you'd like to know more about how Harborview Rehab & Care Center Doylestown can more than provide your loved one with excellent on-site Dialysis in New Hope, please don't hesitate to give us a call at (215) 345-1452! Our associates will gladly answer any questions you have, address any concerns, and even set up an appointment for you and your family to come by to meet us and take a tour! We hope to hear from you soon!
SCHEDULE A TOUR
Use the form below or call 215-345-1452 to schedule a tour at Harborview Rehab & Care at Doylestown to meet our caring staff and see all that we have to offer.
Why Choose Harborview Rehabilitation Care Center?
The mission of Harborview Rehabilitation and Care Center Doylestown is to provide high quality care to the local and extended community with excellence, compassion, and competence.
We can answer questions you may have, offer info on insurance participation and help you to schedule an appointment. Harborview Rehabilitation and Care Center participates in Medicaid programs as well.
You can also schedule a tour of our full facilities, and meet our staff and residents, via our website or via phone!
Our Onsite Services Include:
Bed Side Dialysis

Tracheotomy

Respiratory Rehabilitation
IV Antibiotic Therapy

Joint Replacement

Restorative Nursing
Prosthetic Training

Cardiac Hospice Care

Bladder/Bowel Retraining
Harborview Rehab & Care
432 Maple Avenue
Doylestown, PA 18901
215-345-1452
215-345-6816