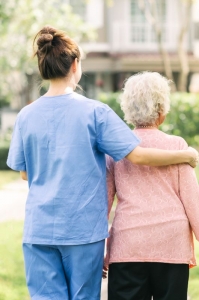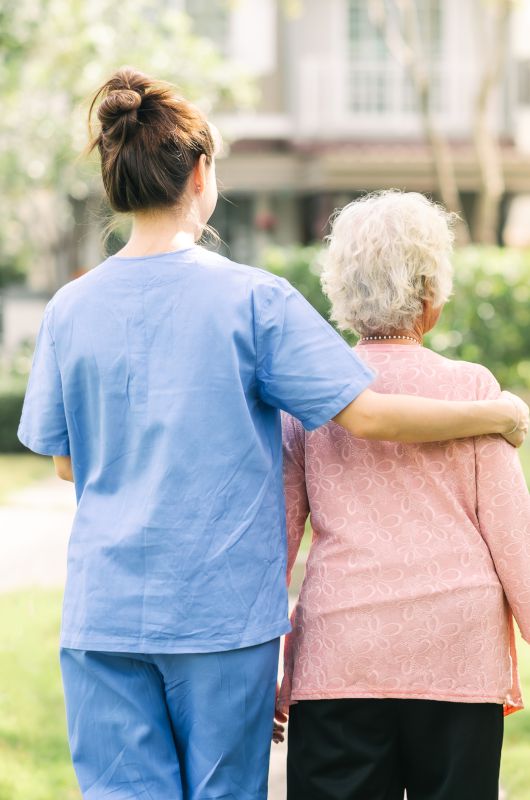 When considering a Long Term Care Buckingham facility for yourself or a loved one, Harborview Doylestown Rehab & Care Center should be first on your list!
We're well-known throughout the area as a center that provides encouragement, support, and exceptional care and have been working in the field for more than 50 years! With spotless and pleasant surroundings, a great staff of caring individuals, and activities that bring both fun and new friends, we have everything that's needed for a terrific future!
Our Services Provide The Best Nursing Care Around Buckingham, Pennsylvania
While it certainly takes time to adjust when going from a home, hospital, or rehabilitation center to a Long Term Care Buckingham facility, it's good to know that our kind, caring staff and pristine environment allows our new residents to feel settled soon afterwards!
Our employees have a passion for the elderly and have had thorough background checks, including drug screening done to ensure that only the very best get hired to work at Harborview Doylestown!
As you or your loved one becomes situated in their new home, friendly interactions will naturally take place with soon-to-become familiar nurses, aides, and other personnel, which makes the resident begin to feel more comfortable and content!
High Quality Senior Living in Buckingham Your Family Can Count On
At Harborview Doylestown there are many social opportunities to partake in throughout the week!
Our recreational calendar has a diversified assortment of activities that our residents truly enjoy! Some of these include such choices as coffee socials, bible study, Bingo, movies, concerts, and special theme days with coinciding events.
These get-togethers are where our residents can come together and get to know one another better!
They can then reminisce about days gone by, similar life experiences, as well as common hobbies and interests! Over time, great friendships can form, with conversation continuing in our gorgeous dining room over meals that are freshly prepared by our culinary chef and associates!
On top of all that, Harborview Doylestown has lovely amenities for our residents! Each one of our spacious, clean, and bright suites has its own easily accessible bathroom. This dwelling provides the perfect backdrop for rest and relaxation, as it's perfect for reading, watching TV, or working on a favorite craft.
In addition, we offer several comfortable lounge areas throughout our location, and our residents enjoy spending time in them, as well, as they offer a nice change of scenery. The atmosphere throughout or community is one that's clean, tranquil, and charming. There's so much waiting for you to begin yours or your loved one's next life's chapter!
Find Long Term Care Near Buckingham
If you'd like to know more regarding all that Harborview Doylestown has in the way of a fun Long Term Care Buckingham future, please feel free to give us a call at (215) 345-1452.
Our welcoming and well-informed representatives will help guide you through the process and answer any questions on our provided services that you may have. If you'd like, they can also set up an appointment during this call for you to come by to meet us and take a tour! This way, you can see for yourself why we're such a magnificent choice.
If you're searching for respite care in Buckingham, choose Harborview Rehab for the most comprehensive and compassionate care.
Why Choose Harborview Rehabilitation Care Center?
The mission of Harborview Rehabilitation and Care Center Doylestown is to provide high quality care to the local and extended community with excellence, compassion, and competence.
We can answer questions you may have, offer info on insurance participation and help you to schedule an appointment. Harborview Rehabilitation and Care Center participates in Medicaid programs as well.
You can also schedule a tour of our full facilities, and meet our staff and residents, via our website or via phone!
Our Onsite Services Include:
Bed Side Dialysis

Tracheotomy

Respiratory Rehabilitation
IV Antibiotic Therapy

Joint Replacement

Restorative Nursing
Prosthetic Training

Cardiac Hospice Care

Bladder/Bowel Retraining
SCHEDULE A TOUR
Use the form below or call 215-345-1452 to schedule a tour at Harborview Rehab & Care at Doylestown to meet our caring staff and see all that we have to offer.
Harborview Rehab & Care
432 Maple Avenue
Doylestown, PA 18901
215-345-1452
215-345-6816