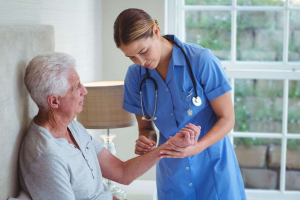 It can be difficult to face that a family member or loved one needs long-term care. When you realize your loved one needs more assistance than you can provide, it is time to investigate long-term care facilities.
While choosing a long-term care facility may seem like an overwhelming task, several factors to consider when making this decision. This blog covers informative content about the reasons for choosing Harborview Rehab & Care Center Doylestown for long term care in Philadelphia.
Safety and Security Features
When selecting a facility for long term care in Philadelphia, it is important to ensure that it is equipped with vital safety and security features.
The staff should always be available to answer any questions about the facility's safety and what measures are taken to ensure the security of all patients. It is also important to ensure regular patient check-ins and that emergency services can be reached quickly if necessary.
Harborview Doylestown Has A Range of Facilities
It is not uncommon for long-term care patients to have varying needs for their health. Selecting a facility with multiple facilities allows patients access to different types of care depending on their individual needs.
For example, a long-term care facility should offer rehabilitation services and skilled nursing services on-site to provide the best possible treatment for patients.
Our Team of Experts
At Harborview Doylestown, we believe that our staff makes all the difference. We're committed to building a team of experts who will make sure every patient feels respected and cared for.
Whether you need long-term care or short-term rehabilitation, our compassionate staff members are always here to help you.
It's an Oasis of Calm : Long Term Care in Philadelphia
The city is exciting and vibrant, but it can also be crowded, noisy, and dirty. Harborview Doylestown offers a retreat from all of this.
Located on thirty acres of beautiful, scenic green space, our center offers residents a taste of country living while still providing easy access to Philadelphia and its many attractions.
Friendly Staff
The staff at Harborview Doylestown are experts at what they do, and they always have their residents' best interests at heart. They have fun with the residents, but they also know how to handle difficult situations professionally and gracefully.
Safe Environment For Senior Living
Harborview Doylestown is a clean, well-lit facility where residents are free to move about as they please.
There are plenty of staff members on duty who can help residents if they need it, but the staff also knows how to give residents space. For our long term care in Philadelphia residents, everything is run smoothly and efficiently by expert management so that all of the residents can get the care they need as quickly as possible.
Like a Warm, Friendly Neighborhood
At Harborview Doylestown, we strive to make our residents feel like they live in a welcoming and comfortable neighborhood.
Our grounds are meticulously maintained, and our facility for long term care in Philadelphia offers comfortable lounges, dining areas, and spacious bedrooms for all our residents. Whether you're visiting for the first time or coming for a regular visit with your loved one, you'll experience warm smiles and friendly faces from our staff on every visit.
Choose Us For Long Term Care In Philadelphia
Harborview Rehab & Care Center Doylestown is a long term care facility in Philadelphia that provides its residents with a suite of services, including medical treatment, physical therapy, rehabilitation, and elder care services such as meal planning and housekeeping.
Call (215) 345-1452 or send us an email to schedule a tour!
Why Choose Harborview Rehabilitation Care Center?
The mission of Harborview Rehabilitation and Care Center Doylestown is to provide high quality care to the local and extended community with excellence, compassion, and competence.
We can answer questions you may have, offer info on insurance participation and help you to schedule an appointment. Harborview Rehabilitation and Care Center participates in Medicaid programs as well.
You can also schedule a tour of our full facilities, and meet our staff and residents, via our website or via phone!
Our Onsite Services Include:
Bed Side Dialysis

Tracheotomy

Respiratory Rehabilitation
IV Antibiotic Therapy

Joint Replacement

Restorative Nursing
Prosthetic Training

Cardiac Hospice Care

Bladder/Bowel Retraining
SCHEDULE A TOUR
Use the form below or call 215-345-1452 to schedule a tour at Harborview Rehab & Care at Doylestown to meet our caring staff and see all that we have to offer.
Harborview Rehab & Care
432 Maple Avenue
Doylestown, PA 18901
215-345-1452
215-345-6816