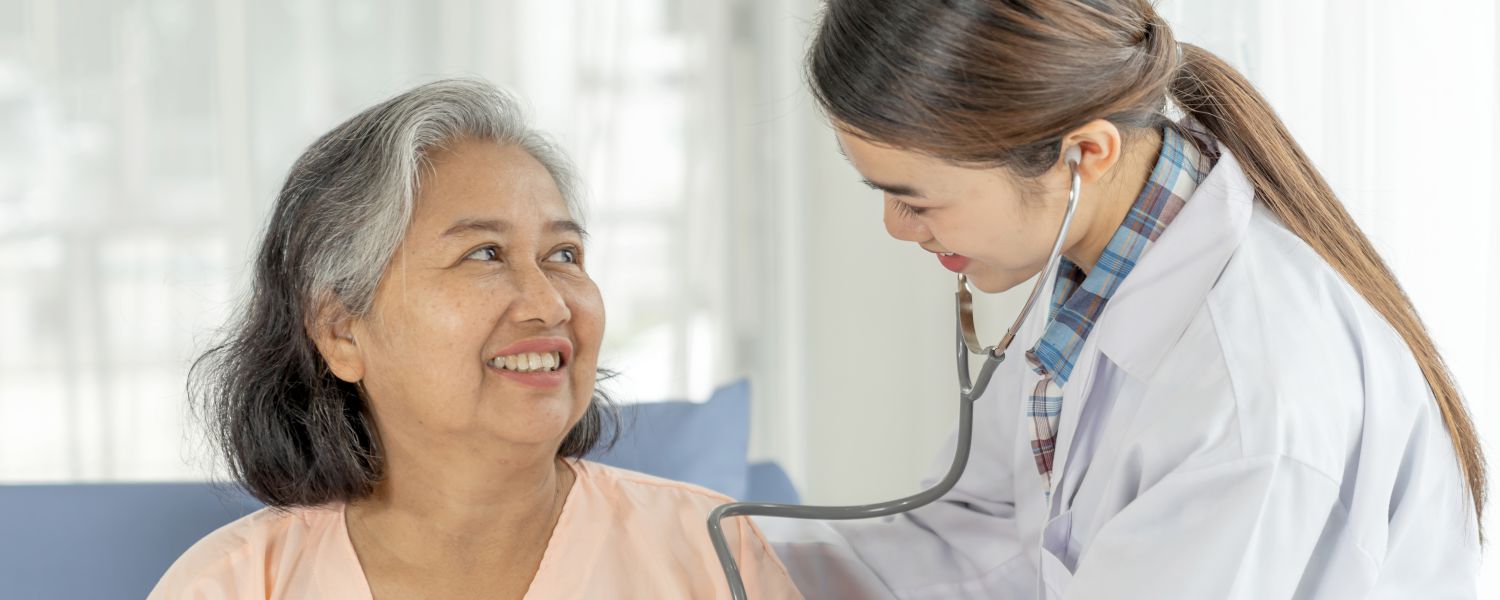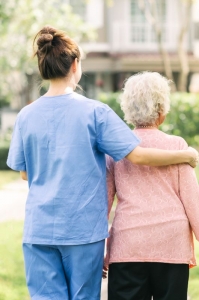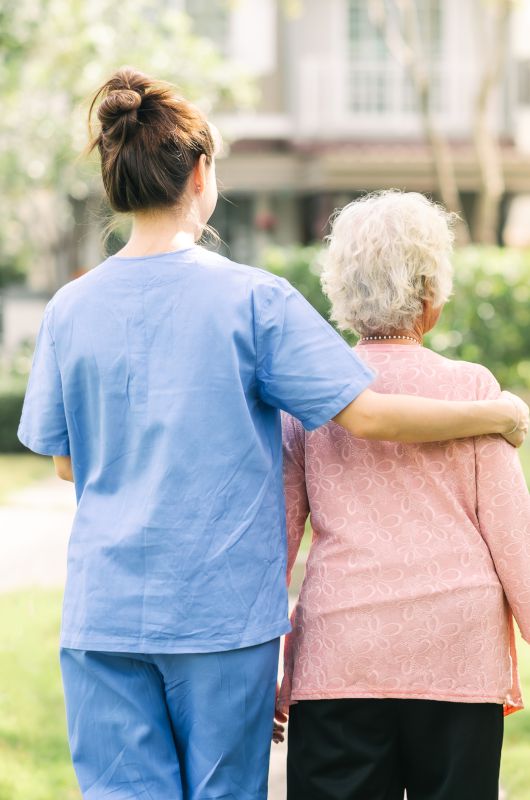 Harborview Rehab & Care Center located at 432 Maple Ave in Doylestown has been a working facility since March of 1970. For 51 years we have been a member with Medicare and Medicaid to provide the best services for the Long Term Care Philadelphia. With 120 certified beds, there is sure to be a spot for you or your loved one.
Professional Senior Living Long Term Care
Our Long Term Care in the Philadelphia area has been carefully measured and assessed to have high-quality nursing home services for promoting health and improving the quality of life. The goal here at Harborview is to assure those that stay with us feel as if they belong here and that you are living at your home away from home.
Our medical services range from an on site and on call 24/7 medical team for non-life-threatening emergencies.
Along with a number of different Specialists that you may need to visit during your stay, such as (but not limited to) Physical, Occupational, and Speech Therapists, Clinical Social Worker, Wound Care Nurse, Wound Care Physician, Dietician, Psychology Consultant, and Psychiatrist Consultant.
Specialized Nursing Near Philadelphia, PA
During your stay at Harborview for Long Term Care around Philadelphia, you will not only experience the excellent care from our medical care team, but you will also have the following on site services for you as well should you require the following; Bed Side Dialysis, Tracheotomy, Respiratory Rehabilitation,IV Antibiotic Therapy, Restorative Nursing, Joint Replacement Therapy, Prosthetic Training,Cardiac Hospice Care, and Bladder/Bowel Retraining.
These services are not everything we offer, if you do not see something you may need during your stay please contact us at (215) 345-1452 to find out if the service you are looking for is available.
Find Skilled Nursing In Philadelphia Your Family Can Count On
Our Medical team comes trained, licensed and always professional during your treatments. We have a strong belief that in order to have a positive recovery or just a positive outlook on life here at Harborview, we only want the best group of individuals there are. Each resident that stays with us become part of our family and we treat each of them as such.
Including their very own family. We feel it is important to have a great rapport and to keep everyone in the loop with the care of the person staying with us. We are looking forward to fresh faces and to care for them, please check out the rest of the website to learn more about what we have to offer.
Long Term Care Philadelphia can be a troublesome experience with paperwork and insurance. If there are any issues with insurance or the application, please do not hesitate on reaching out to our billing department. One of the billing team members will get back to you in a timely manner to help. Do not forget to schedule a tour of the facility!
Get Long Term Care At Harborview Rehab Facilities Near Pennsylvania
The process is quick, you can call us at (215) 345-1452 to speak to someone directly, or you can schedule a tour on the website. Just follow the prompts at the bottom of the page and we will get back to you! Our welcoming and well-informed representatives will help guide you through the process and answer any questions on our provided services that you may have.
If you're searching for >Long Term Care in Philadelphia, choose Harborview Rehab for the most comprehensive and compassionate care.
Why Choose Harborview Rehabilitation Care Center?
The mission of Harborview Rehabilitation and Care Center Doylestown is to provide high quality care to the local and extended community with excellence, compassion, and competence.
We can answer questions you may have, offer info on insurance participation and help you to schedule an appointment. Harborview Rehabilitation and Care Center participates in Medicaid programs as well.
You can also schedule a tour of our full facilities, and meet our staff and residents, via our website or via phone!
Our Onsite Services Include:
Bed Side Dialysis

Tracheotomy

Respiratory Rehabilitation
IV Antibiotic Therapy

Joint Replacement

Restorative Nursing
Prosthetic Training

Cardiac Hospice Care

Bladder/Bowel Retraining
SCHEDULE A TOUR
Use the form below or call 215-345-1452 to schedule a tour at Harborview Rehab & Care at Doylestown to meet our caring staff and see all that we have to offer.
Harborview Rehab & Care
432 Maple Avenue
Doylestown, PA 18901
215-345-1452
215-345-6816