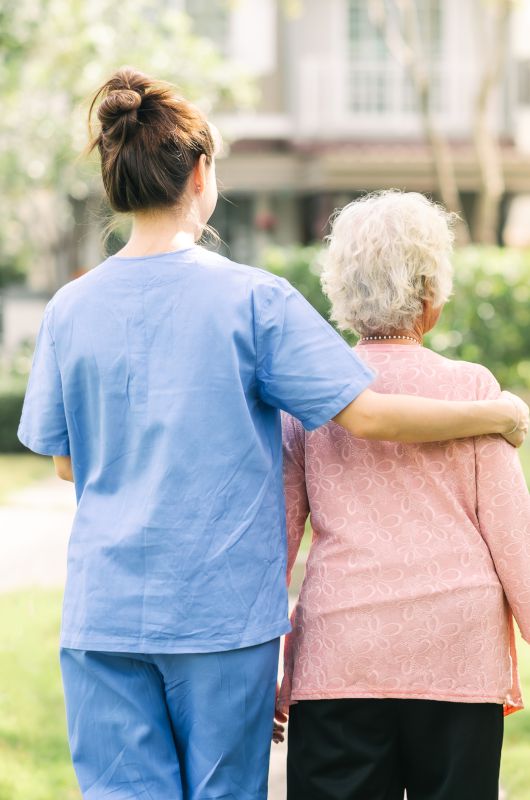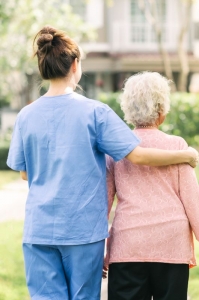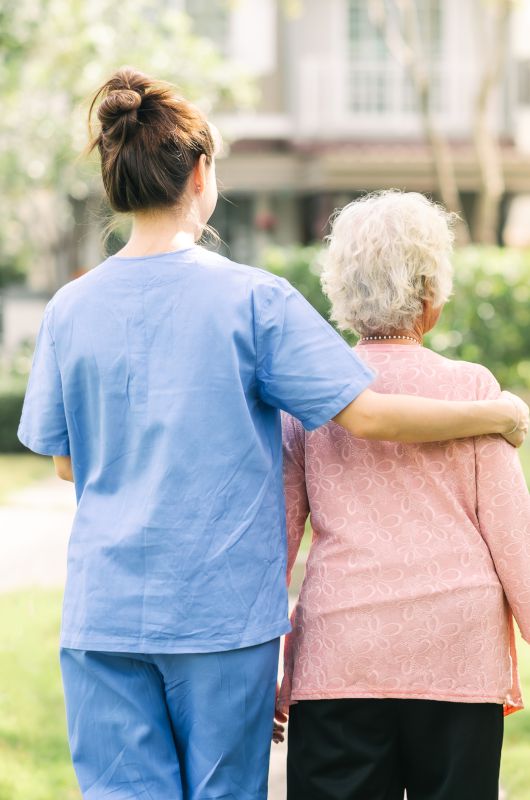 There is no harm in the search for Respite Care New Britain. It does not make you less of a person to feel the strain of caring for a loved one. Harborview Rehab & Care Center in Doylestown PA, offers you the opportunity to remember to take care of yourself as we take care of your loved one.
Respite care by definition is "planned or emergency temporary care provided to caregivers of a child or adult". There is a high recommendation of respite care as a valuable tool that will enable caregivers to take care of themselves.
As their loved one's needs increase, caregivers often have less time to devote to their own well-being. Respite care gives caregivers additional time to exercise, eat healthier and get the sleep they need. Typically Respite Care is given at the home, how ever we feel it is important for the individual that will be receiving the respite care come to Harborview.
Our Services Provide The Best Respite Care Around New Britain, Pennsylvania
This way they are out and about and able to meet new people during the care. It is a good way to keep the body and mind young and active due to our scheduled monthly activities. The Care Team at Harborview will not allow any of the residents to feel bored or out of place.
Though some individuals prefer to be alone which is fine as well, we have a great deal of different lodging areas, also libraries, and a fabulous cafeteria. Our on site Chef preps a delicious menu for breakfast, lunch and dinner, based off the recommendations of the medical team and dietitian if you are in need of a specific diet.
New Britain Area Focused Respite Care Services
The Respite Care New Britain has been a service for quite some time, how ever few people take advantage of it because of for lack of a better word, guilt. Most care givers we have found have had a great deal of self guilt put on them because they are just over whelmed. Harborview Rehab and Care Center was not created to judge anyone.
Our goal is to make the most of all the different situations that happen here including Respite Care. You will find the idea pleasant and extremely beneficial for everyone involved.
To learn more about what we offer with our Respite Care New Britain at Harborview Rehab and Care Center please give us a call at (215) 345-1452. We have excellent staff members waiting to answer your questions. Also while you are already on the phone, make sure you discuss how to go about scheduling a tour of the facility.
This way you and your loved one that will need Respite Care can get a first hand look and experience of the facility before you come down for the first time. Or if you want, you can always schedule the tour on the website. Just scroll down to the bottom of the page and follow the prompts.
Find Respite Care Services In New Britain
We will get back to you as soon as possible to confirm the availability of the time you selected. Our welcoming and well-informed representatives will help guide you through the process and answer any questions on our provided services that you may have.
We look forward to hearing from you soon! If you're searching for skilled nursing care in New Britain, choose Harborview Rehab for the most comprehensive and compassionate care.
Why Choose Harborview Rehabilitation Care Center?
The mission of Harborview Rehabilitation and Care Center Doylestown is to provide high quality care to the local and extended community with excellence, compassion, and competence.
We can answer questions you may have, offer info on insurance participation and help you to schedule an appointment. Harborview Rehabilitation and Care Center participates in Medicaid programs as well.
You can also schedule a tour of our full facilities, and meet our staff and residents, via our website or via phone!
Our Onsite Services Include:
Bed Side Dialysis

Tracheotomy

Respiratory Rehabilitation
IV Antibiotic Therapy

Joint Replacement

Restorative Nursing
Prosthetic Training

Cardiac Hospice Care

Bladder/Bowel Retraining
SCHEDULE A TOUR
Use the form below or call 215-345-1452 to schedule a tour at Harborview Rehab & Care at Doylestown to meet our caring staff and see all that we have to offer.
Harborview Rehab & Care
432 Maple Avenue
Doylestown, PA 18901
215-345-1452
215-345-6816