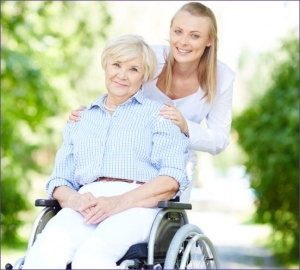 When seeking out Short Term Care in Philadelphia for yourself or a loved one due to a serious health issue, Harborview Doylestown should be at the top of your list!
We're the ones to turn to when post hospital, subacute, and/or in-patient rehabilitative services are needed! We're your best option for recovering because of our compassionate, dedicated, and illustrious staff who are fully trained in the most cutting edge of procedures!
What's more, we'll be with you every step of the way! Our location offers a setting that's cheerful, spotless, welcoming, and radiates positivity to all who come through its doors!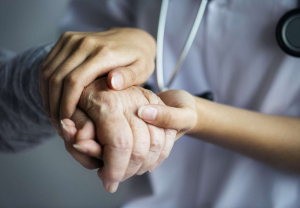 If you are searching for the best Long Term Care in Buckingham, consider Harborview Rehab & Care Center Doylestown. We truly are only miles from Buckingham and our dedicated and professional team of caregivers have the experience and expertise you have been searching for.
Harborview Doylestown Has A Range of Facilities For Long Term Care in Buckingham
We are a full-service care center providing excellence in supportive care to the residents of our local communities. We provide post hospital, subacute and long term in-patient services with care, compassion and comfort.
As you enter Harborview Rehab & Care Center Doylestown you will feel an almost hotel-like atmosphere. Our main lobby, hallways and spacious rooms are all well-lit. Artwork graces the walls, and our goal is for all patients to return home to a more independent lifestyle.
For years we have been providing our healing skills to those who have required assistance in healing. We also have a reception desk 24/7.
When searching for Long Term Care in Buckingham, did you know that here at Harborview Rehab & Care Center Doylestown we offer many different types of care ranging from short term to long-term care?
Safe Senior Living Environment For Clinical Services
Whether you are searching for post-hospital care, rehabilitation post-surgery such as joint replacement, have a chronic condition that requires care or are searching for long term care for a loved one, come here for the best in healing with compassion, care and supportive therapies.
Even our nutritional and dietary departments provide delicious chefs cuisine daily. Each meal is prepared fresh using the finest of ingredients and served by wait staff. Those staying here at Harborview Rehab & Care Center Doylestown can either dine in our restaurant style dining room or in their spacious room.
There are many differences between Long Term Care in Buckingham and here at Harborview Rehab & Care Center. So, before you decide on your location for your rehabilitative care, consider all we have to offer. If you would like to visit our website, you may check our photo gallery for actual photos of our center for care.
Choose Us For Long Term Care In Buckingham
You may also call directly to speak with one of our knowledgeable representatives that can answer any questions you may have regarding admission protocol, room availability, insurance participation or to schedule a tour. Call (215) 345-1452 or send us an email to schedule a tour!
When it comes to requiring long term care, don't choose by location. Choose by the quality of care you or your loved one will be receiving. Choose by the dedication of the staff, the concern for safety and the ability to keep each patient comfortable.
The goals for recovery should be to return the patient home to a more independent lifestyle using all the tools available including nutrition, therapies, social work, stellar team of nurses and certified nursing assistants that can assist with dignity and respect.
When you put all this together, you will see that Harborview Rehab & Care Center Doylestown provides higher quality care than any Long Term Care in Buckingham.
Choose Harborview Rehab & Care Center Doylestown over Long Term Care in Buckingham. You will be happy you did.
Get Seniors Short Term Care in Philadelphia
By choosing Harborview Doylestown, you're making the choice for a bright and promising tomorrow!
Our team of experts have everything you need to reach your peak level of wellness! With a team of professionals that includes licensed nurses, nursing assistants, wound care physician and nurses, physical, occupational, and speech therapists, psychology and psychiatry consultants, and even a clinical social worker, we have all the bases covered!
Through our in-depth assessment, as well as a review of your health history, our results-based approach will surely put you on the path to better mobility and a more independent future!
Harborview Doylestown Has A Range of Short Term Senior Care Facilities
During your downtime at our Short Term Care in Philadelphia facility, you'll get to relax in your choice of a private or semi-private suite! Each is beautifully decorated, spacious, and homey, giving you the perfect setting for watching TV, reading, or working on a favorite hobby! Included in each suite is a large and easy-to-access bathroom, along with free cable and Wi-Fi!
Regarding other areas at our location you can visit, we have several very nice lounges throughout our location! We're also happy to let you know that we'll be taking care of your laundry and light housekeeping in your suite while you focus on resting, recuperating, and healing!
If you're looking to socialize with others in our warm and inviting community, we have a recreational calendar that's loaded with many choices! With Wii games, Bingo, Name That Tune and other games, adult coloring, sing-alongs, concerts, manicures, movie nights, and fruit socials, there are plenty of fun times waiting to be had!
In addition, our gorgeous dining room is a terrific place to be as you enjoy scrumptious meals freshly prepared by our chef! You can have pleasant conversations with others as you dine, and dietary restrictions are no problem whatsoever!
SCHEDULE A TOUR
Use the form below or call 215-345-1452 to schedule a tour at Harborview Rehab & Care at Doylestown to meet our caring staff and see all that we have to offer.
Harborview Rehab & Care
432 Maple Avenue
Doylestown, PA 18901
215-345-1452
215-345-6816