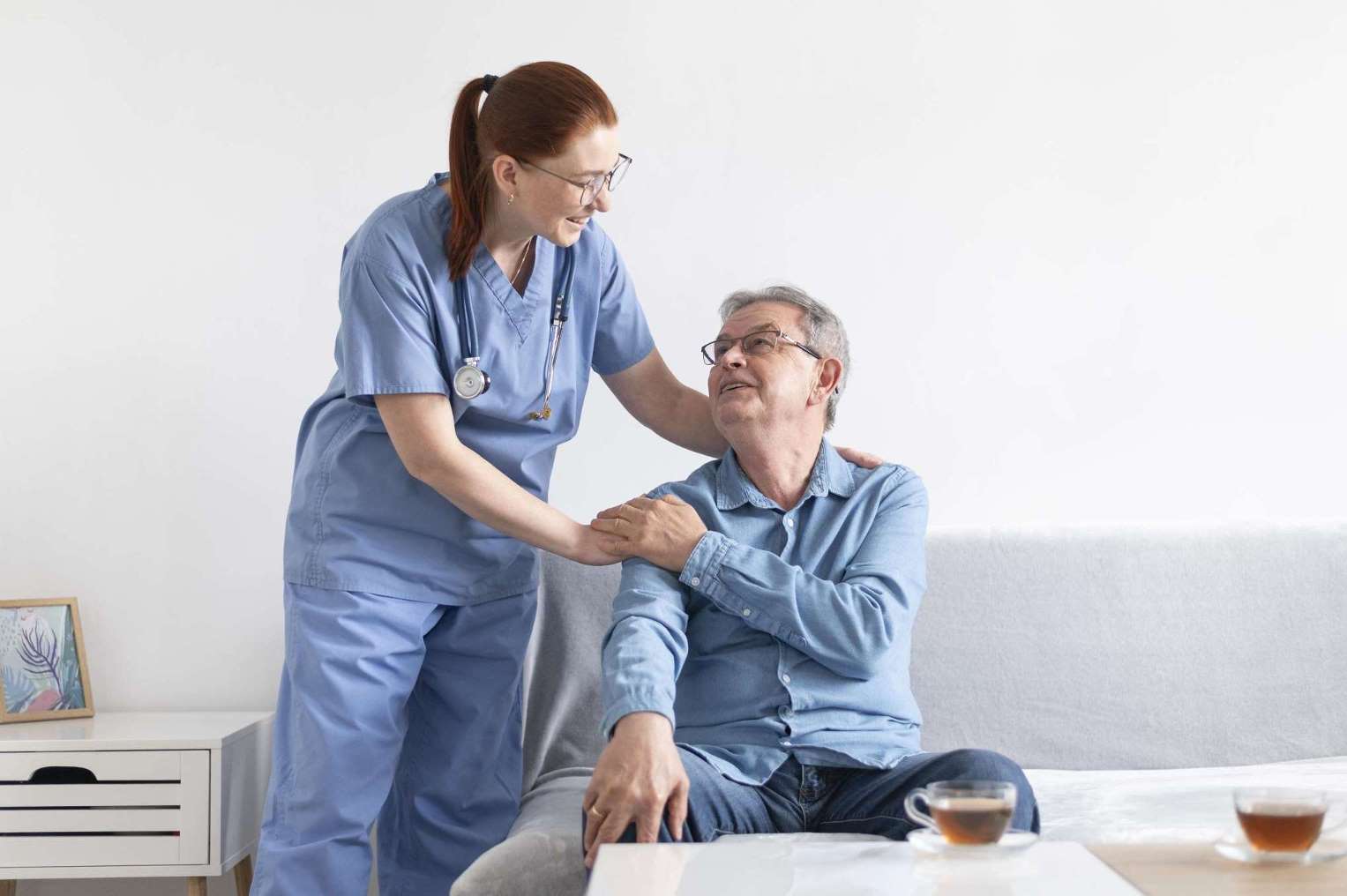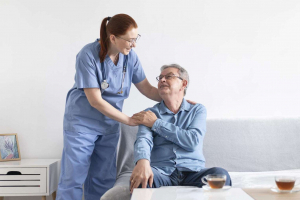 When a family member has been dealing with some serious medical concerns, due to an illness, injury, surgery, or other condition and Short Term Care in New Britain is necessary to give them every opportunity to heal to the highest degree possible, Harborview Rehab & Care Center Doylestown is here for them and for you!
We come to offer genuine support, encouragement, and outstanding care to our patients in such a way that they're able to reach a stellar level of mobility and healing!
Our surroundings are pleasant, serene, and cheerful, while our staff, which includes therapists, aides, and other associates, are committed to seeing each individual in our care thrive as a direct result of our involvement, direction, and guidance!
Short Term Care For Seniors In New Britain
At the start of your loved one's time at Harborview Doylestown, our medical team will meet with them to complete a thorough assessment that will further reveal their areas of weakness and strength. This evaluation will include reviewing their health history.
Once this information has been obtained, our team will then devise a customized plan that will surely include short and long-term goals and may or may not include physical, occupational, and speech therapy.
As the different aspects of the plan are implemented, our staff will work with the patient to ensure that they're doing everything correctly and to encourage them as they go, as well as celebrate their victories and seeing them reach their goals!
Amenities Found At Harborview Doylestown Rehab Care Center
The accommodations that we provide for our Short Term Care in New Britain patients include the choice of a spacious and bright private or semi-private suite, each of which include their own large, easy-to-access bathroom.
Our suites offer the perfect setting for relaxing, watching TV, reading, or working on a craft. In addition, our culinary staff prepares fresh, delicious meals that can be enjoyed either in the suite or our lovely dining room. We can also easily handle any dietary restrictions that needs to be adhered to precisely!
If your family member would appreciate the opportunity to interact with other patients, they'll be more than able to do so by attending some of our monthly recreational events that are conveniently listed on our calendar!
We offer Bingo, coffee socials, sing-alongs, arts and crafts, book club, movies, nail spas, and concerts, just to name a few! Our activities are quite enjoyable and allow our patients to have some fun while they're in the process of healing! They also provide multiple chances to socialize, meet new people, and make new friends with whom they'll have much in common!
Short Term Care in New Britain by Harborview Doylestown Rehab & Care Center
If you'd like to know more about how Harborview Doylestown can significantly impact your family member's Short Term Care in New Britain recovery, please feel free to call us at (215)345-1452! Our welcoming and well-informed representatives will help guide you through the process and answer any questions on our provided services that you may have.
Our associates will gladly answer your questions and even set up an appointment for you and your family to come by to meet us and take a tour! We're on a mission to see your loved one gain back the mobility and independence they once knew! Call (215) 345-1452 or send us an email to schedule a tour!
We look forward to hearing from you soon!
Why Choose Harborview Rehabilitation Care Center?
The mission of Harborview Rehabilitation and Care Center Doylestown is to provide high quality care to the local and extended community with excellence, compassion, and competence.
We can answer questions you may have, offer info on insurance participation and help you to schedule an appointment. Harborview Rehabilitation and Care Center participates in Medicaid programs as well.
You can also schedule a tour of our full facilities, and meet our staff and residents, via our website or via phone!
Our Onsite Services Include:
Bed Side Dialysis

Tracheotomy

Respiratory Rehabilitation
IV Antibiotic Therapy

Joint Replacement

Restorative Nursing
Prosthetic Training

Cardiac Hospice Care

Bladder/Bowel Retraining
SCHEDULE A TOUR
Use the form below or call 215-345-1452 to schedule a tour at Harborview Rehab & Care at Doylestown to meet our caring staff and see all that we have to offer.
Harborview Rehab & Care
432 Maple Avenue
Doylestown, PA 18901
215-345-1452
215-345-6816