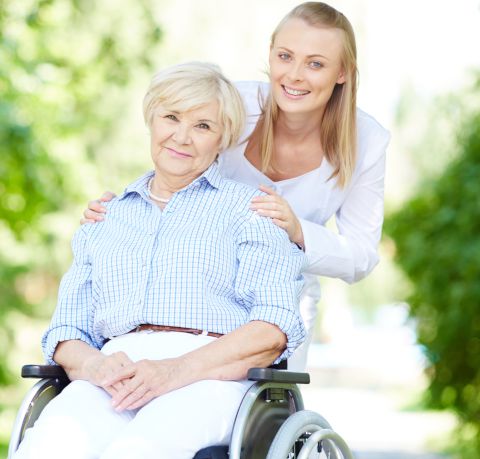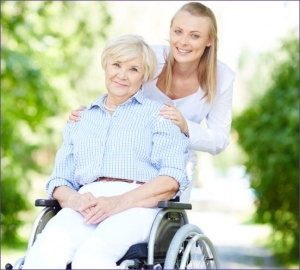 If you've been on a mission to locate excellent Skilled Nursing Care Doylestown for someone you love, Harborview Rehab & Care Center Doylestown has the compassion plus the skills required to deliver effective, state-of-the-art services!
We take the fact that you've placed your trust in us seriously when it comes to the responsibility of caring for your loved one!
To that end, we'll ensure that they're treated with gentleness and professionality, supplying the very best in medical care from a staff who's on a mission to deliver wellness, comfort, and peace of mind specifically to these residents who are especially vulnerable, due to pressing health conditions and needs.
Find Specialized Nursing Services Near Doylestown
At Harborview Doylestown, we work with a passion to see those in our care not just get through their days, but thrive, enjoying their days, experiencing feelings of high self-esteem through positive interactions and care that truly conveys that they're respected and appreciated!
To ensure that takes place, we require those we hire to have thorough background checks done, including drug screenings, and that they have a heart for the elderly community at large! It's also good to know that these associates receive training and attend seminars that teach the latest in procedures and techniques on a steady basis.
This way, we can continually offer the best and most modern of procedures and techniques to our residents in an effort to provide stellar results and life quality!
Senior Care in Doylestown
Those on our medical staff consist of physical, occupational, and speech therapists, licensed nurses, certified nursing assistants, dieticians, and medical directors.
In our Skilled Nursing Care Doylestown we have services available at our location that include bed side dialysis, tracheotomy, respiratory rehabilitation, IV antibiotic therapy, restorative nursing, joint replacement therapy, prosthetic training, cardiac hospice care, and bladder/bowel retraining, among others! Whatever needs your family member may have, we'll be there to attentively assist and support them in such a way that they'll feel safe and heard!
The accommodations our facility supplies are spacious, airy, and clean. Each room also has its own large, easily accessible bathroom. The atmosphere is one that's conducive to rest and relaxation.
Our residents enjoy spending time in this space reading, watching TV, working on a favorite craft or puzzle, or just resting their eyes. Furthermore, we have a monthly recreational calendar that has many fun and interesting activities for those in our community to attend, such as Bingo and other games, arts and crafts, concerts, sing-alongs, movie nights, and bible studies!
Besides the fun that the events themselves offer, there's the opportunity to meet new people, including other residents, and friendships typically form from there! Together they can enjoy having meals together, talking about a variety of subjects, including common interests and days gone by, and make plans to meet up at future events!
Harborview Rehab & Care Center Doylestown has fabulous Skilled Nursing Care Doylestown, attentive and knowledgeable associates, lovely accommodations, and fun and interesting activities!
Doylestown Senior Living Services
We're an amazing choice for your loved one's next life chapter! If you'd like to find out more, please don't hesitate to call us at (215) 345-1452! Our welcoming and well-informed representatives will help guide you through the process and answer any questions on our provided services that you may have. If you'd like, you can also use this opportunity to set up an appointment to come by and take a tour! We look forward to hearing from you soon!
If you're searching for Long Term Care Philadelphia, choose Harborview Rehab for the most comprehensive and compassionate care.
SCHEDULE A TOUR
Use the form below or call 215-345-1452 to schedule a tour at Harborview Rehab & Care at Doylestown to meet our caring staff and see all that we have to offer.
Harborview Rehab & Care
432 Maple Avenue
Doylestown, PA 18901
215-345-1452
215-345-6816